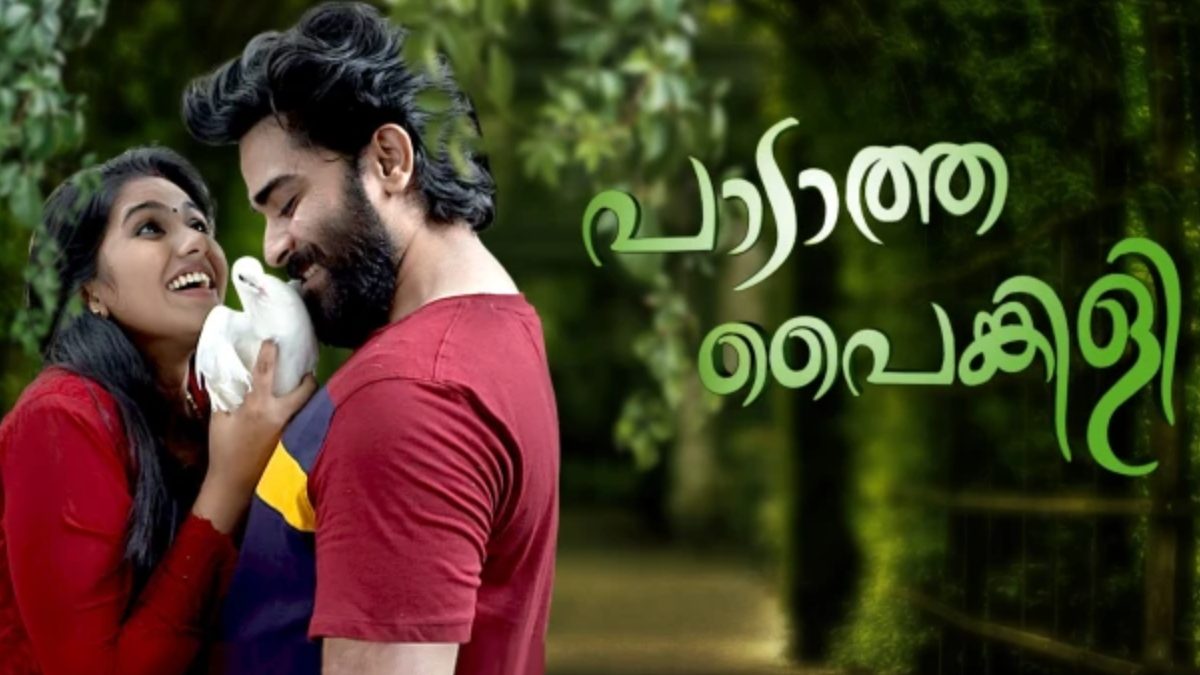 However, Padatha Painkili is a famous Indian Malayalam top television soap opera airing on Malayalam Entertainment Channel Asianet and available on Disney+ Hotstar digital platform. Also, It is a new version of the www Bengali series Ke Apon Ke Por. P. Subramaniam's Merryland Studio produces the show.
All About Padatha Painkili
Genre: Family
Based on: Ke Apon Ke Por
Director: Ayan Bera
Writter: Kishor Dalal
Story: Ayan Bera
Screenplay: Dinesh Plath
Dialogues: Dinesh Plath
Assistent Director: Sudheesh Sankar
Creative director: Subramaniam Murugan
Star Cast: Maneesha Mahesh, Manu Martin Pallippadan, Devi S.
Theme music composer: Jayachandran
Opening theme: "Paadatha Painkili Nee" by Sithara Krishnakumar and K.S. Harisankar
Storyline Of Padatha Painkili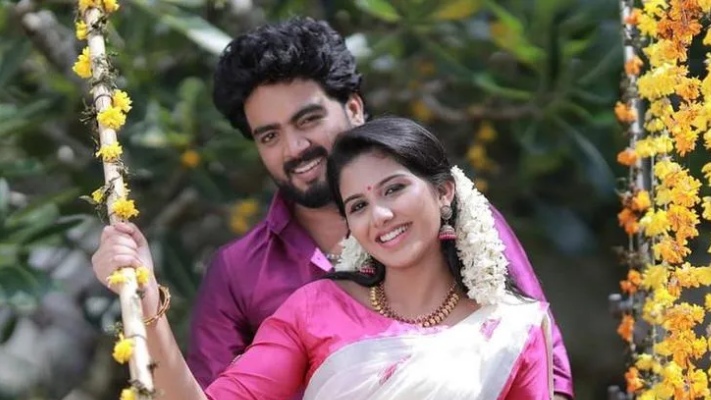 However, the plot of Padatha Painkili focuses on the history of Kanmani. Ananda Varma and his wife Susheela treat Kanmani as their daughters. Still, their daughters-in-law Swapna, Ananya, and Tanuja, Anand's eldest daughter, are concerned that Kanmani will inherit part of the family estate and reduce her holdings. They mistreat Kanmani. Deva is the youngest son of Anand. Deva direct resists the difficulties Kanmani faces.
Also, in Padatha Painkili Deva's friend Madhurima comes from Dubai to visit her family. Ananya's brother Bharat tries to kill Kanmani and is stopping by Deva. Deva believes that Kanmani should get married and decides to marry her off to Ranjith. Ranjith and his family come to visit and arrange the wedding. However, on the wedding day, Ranjith is exposed as a criminal who marries wealthy women to rob him of their wealth, and the police arrest Ranjith.
In Padatha Painkili  after Madhurima leaves, Deva allows himself to show his anger by throwing things. Susheela realizes for the first time that her child. She is also angry and turns on her husband and eventually Kanmani. Kanmani doesn't expect Deva to treat her like a real wife, so she continues to work as a maid. In Padatha Painkili One day Susheela's sister meets Deva's wife, unaware of the story, and she criticizes the family for marrying a maid to their son. Humiliated, Swapna and Ananya persuade Susheela to call Madhurima. In the meantime, Anand plans to host a reception for the newlyweds. No one supports his decision except for his youngest daughter, Avantika.
Characters
Maneesha Mahesh – Kanmani, Deva's wife.
Sooraj Sun – Luckgith Saini
Pallippadan – Deva, Kanmani's husband, Madhurima's ex-boyfriend.
Prem Prakash – Dinesh Panicker
Varma – Vijay, Arvind, Tanuja, Deva
Susheela Devi – Mother of Vijay
Fazal Razi – Vijay, Swapna's husband
Preetha Pradeep – Archana Suseelan
Amritha Varnan – Swapna, Vijay's wife, Anand Verma's eldest
Sabarinath – Pradeep Chandran
Naveen Arakkal – Aravind, husband of Ananya
Development Of Padatha Painkili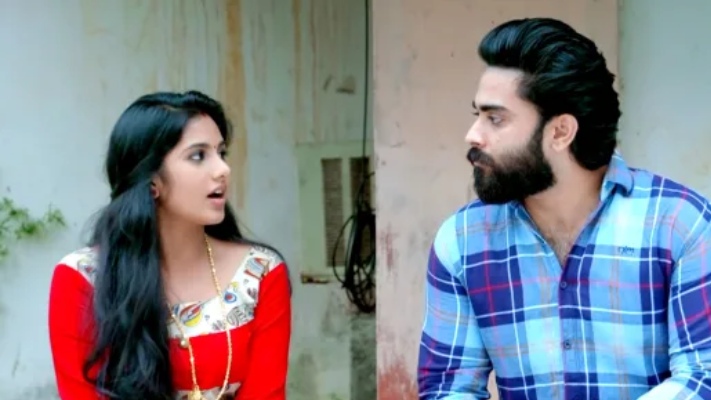 However, on July 8, 2020 in Padatha Painkili, Asianet launched the show's first promotion, Lunch Time, on YouTube.Post-promotions were released on August 2nd, 19th, and 20th, and the title track was released on August 25, 2020. The title track became a hit since its release on YouTube, sung by KS Harishankar and Sithara Krishnakumar.
Climax
This event is a turning point when Susheela and Deva start appreciating Kanmani. Swapna, Ananya.  Bharat try to subvert Kanmani and make her leave home, but the result is that Deva begins to fall in love with her.
Deva entrusts Kanmani with documents related to her personal project and issues related to her work. Swapna, Ananya, and Bharat steal the documents and blame Kanmani. Deva is angry and says demeaning things to Kanmani. Kanmani finds the documents and reveals that Bharat was the thief.
Also, she is so humiliated that she runs away from home. Deva then finds her and takes her home. Deva and Kanmani's relationship grows more muscular, and Deva confesses her love to Kanmani, and she accepts.
FAQS
padatha painkili, padatha painkili serial, padatha painkili serial cast, padatha painkili, padatha painkili serial actress,, padatha painkili serial full episode, padatha painkili serial
padatha painkili serial cast, padatha painkili, padatha painkili serial actress, padatha painkili serial full episode, padatha painkili full episode, asianet serial padatha painkili cast, cast of padatha painkili serial
Conclusion
Also, the show Padatha Painkili will premiere on September 9, 2020, at 8:30 p.m. on Asianet. Damn. Initially, the show garnered good viewership, but it dropped when Sooraj Sun appeared as the lead actor and left the show due to some health issues. The show was later moved to 10:00 p.m. m. IST due to low TRP scores. On March 28, 2022, the performance to 2:30 p.m. m. IST regarding Bigg Boss Season 4 schedule.
Related Searches:
[padatha painkili]
[padatha painkili serial]
[padatha painkili serial cast]
[padatha painkili]
[padatha painkili serial actress]
[padatha painkili serial full episode]
[padatha painkili serial]
[padatha painkili serial cast]
[padatha painkili]
[padatha painkili serial actress]
[padatha painkili serial full episode]
[padatha painkili full episode]
[asianet serial padatha painkili cast]
[cast of padatha painkili serial]
[padatha painkili cast]
[padatha painkili first episode]
[padatha painkili malayalam serial]
[padatha painkili maneesha]
[padatha painkili serial episode]
[padatha painkili serial episode 1]
[padatha painkili serial episodes]
[padatha painkili serial hero]
[padatha painkili serial latest episode]
[padatha painkili serial story]
[padatha painkili serial story in Malayalam]
[padatha painkili serial time]
[padatha painkili serial today episode]
[padatha painkili watch online]
[vadamalli. com padatha painkili today]
[www.serialdays.com asianet padatha painkili]
[www.serialdays.com padatha painkili]
Related posts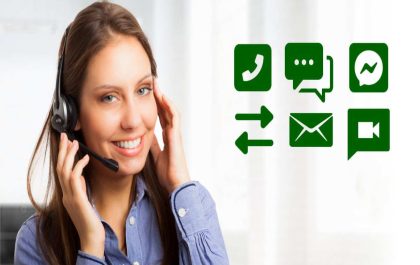 The Importance of Omnichannel Support in Contact Centre Solutions
In today's hyperconnected world, consumers expect to interact with businesses seamlessly across various channels – whether it's a phone call,…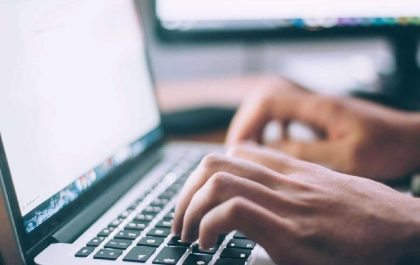 Boost Your Email Marketing Game: Segmentation Tips for Your Online Store
Boost Your Email Marketing Game If you're an ecommerce business, email marketing can be a great way to reach out…